Data Entry India Provides Outsourcing Data Entry Services
Data Entry India has done over thousands of outsourcing data entry projects including typing, conversion, processing of data, scanning indexing and imaging of files and documents with 100% accuracy. The company guarantees work satisfaction for its offshore clients from countries like USA, UK, UAE, Canada, Australia, New Zealand, France, Spain, and Italy among other countries.
More than a thousand completed projects to our credit
Customized solutions
Charge 40-60% less on service expenses than local pricing
Skilled data operators and trained professionals
Use of advanced technologies, tools & equipment
State-of-the-infrastructure data entry centers in India
24x7 online technical support to clients
Popular Outsourced Data Entry Services - DataEntryIndia
Data Entry India provides routine back-office data entry services to help organizations attain several benefits such as increased productivity; reduced operational cost; timely completion of projects and access to latest technologies for effectual data management. Outsource data entry services to enhance over all performance and reduce cost to company.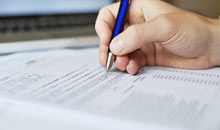 Data Entry India is one of the most trusted and reputed data processing service providers worldwide. The data processing services enable organizations to progress fast compared to others. Over the years, the company has catered to the need of industrial data processing service requirements of client organizations from countries like USA, Canada, Australia, UK and others.
Professionals at Data Entry India are expert at converting data from one format to another in quick turnaround time and with high precision. Qualified employees of the company convert files, documents, data, and electronic data, PDF, XML, Book, HTML, E-Books, Excel and Word to desired formats. With the help of robust technology, our experienced staff converts any electronic data into platform-independent formats.
Outsourcing Scanning Indexing services to Data Entry India enables clients to gain competitive edge over others in the market with the help of fast and accurate image scanning, document scanning & indexing, OCR/ICR Services, and data management services. Data Entry India is equipped with advanced scanning technology to handle any kind of paper, image, manuals, notes, photo, accounting sheets, legal files, receipts scanning and indexing.