Why Outsource Data Entry Projects to India?
April 2nd, 2018 | Data Entry | Pritesh Chauhan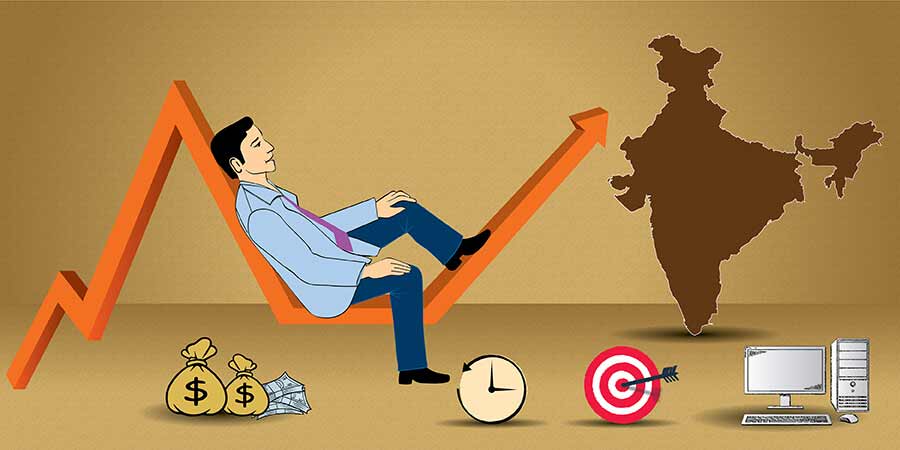 Benefits of outsourcing data entry projects to India

Outsourcing data entry projects has become more of a need for companies nowadays wanting to handle their data and keep a check on every single detail – right from salary checks of their employees to product listings. Retail, eCommerce, banking & finance, and healthcare businesses are amongst the numerous industries that depend vastly on outsourced data entry services to run their operations smoothly. But, data entry processes are not completely error proof. Businesses are struggling to find ways to avoid common data entry errors in order to improve data entry accuracy.
Is Robotic Process Automation a solution?
To get error-free data entry work, we should switch over to robotic process automation (RPA), but this is a very big misconception. Robotic Process Automation never was, and can never be a solution. RPA in no way reduces the labor force. RPA facilitates human manual data entry process to perform better.
RPA seamlessly integrates into existing hardware and software so that there is a total and comprehensive improvement in operational efficiencies. It, in fact, increases the productivity and enhances organizational values through improved operational efficiencies.
Typical examples of data entry project errors and how to fix them:
Data input/entry errors:
Inputting incorrect data is one of the most typical data entry errors & prevails mainly in cases of human data entry processes. Errors ranging from addition or subtraction of a number to populating the decimal point at a wrong place – may seem very minor – but can cost companies a great deal of money.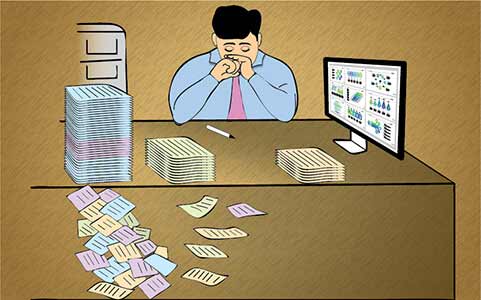 Common data entry errors prove costly
Sadly highest paid in-house data entry professionals also tend to make such mistakes. Though unintentional, such mistypes result in incorrect words, wrong information and disorganization with several short and long term issues. A multilayered quality check process to keep a tab and rectify such errors is the USP of outsourced data entry service providers that leading companies, capitalize on.
Data formatting errors:
Data entry projects usually encounter the issue of inaccurate data formatting, where correct data is inputted or fed into wrong columns. Even best and most advanced data entry software applications can create such issues for your company. All this results in disorganization of data and workflows, as data points like telephone number are entered multiple times or additional but non-required information is plugged in which the software is not equipped to sort out.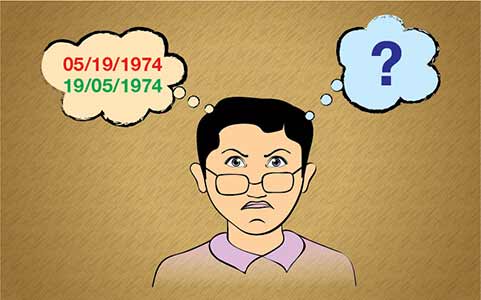 Need of skilled and trained data entry professionals for accurate data formatting
An exactly opposite situation arises when the data is populated in the correct field, but additional or unused fields are left empty and are not used appropriately. Outsourcing data cleansing service providers knows what the importance of data validation is; provide data management solutions ranging from standardization to correction of data, to maximize its integrity, value and improve overall quality.
Human entry errors:
Alike data input and data formatting errors, there are errors committed by humans as well. After all data entry employees are humans who likely get tired, further reducing the speed of data entry, emotional aspects, time management and deviations, and various factors can impact the way data entry is being done. Humans may preview only one aspect of information and that too in a wrong way as their brain interprets it – resulting in misjudged data. It is mandatory to take human error into consideration as it is one of the crucial aspects of effective data management.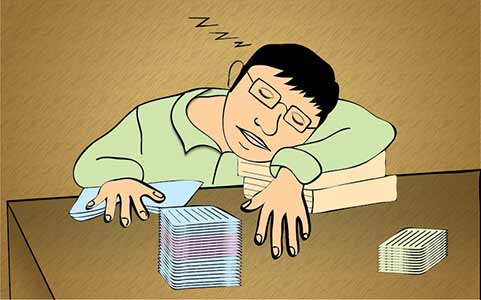 Data entry is a tedious task – outsource it to experts
We are sure that you as an organization don't have the time to strategies how to improve data entry skills or conduct training sessions of data entry accuracy for your in-house teams, to maintain quality standards. Enterprises hire offshore data entry teams, experts at using double-keying data entry methods and deliver 99.99% accuracy in the data entered.
Expensive:
Data entry, was/is – and always be a costly affair for companies globally, irrespective of the amount of data they are required to manage. Time, efforts and assets and costs associated with them imbalance business budgets, further leading to capital investment issues. Though organizations have complete control on their in-house data entry teams, problems related to expenses are the prime reasons why businesses opt for outsourced data entry solutions from India. A full-time in-house data entry professional costs more to businesses and will increase accordingly as and when they intend to expand their operations. This is not an end to the list of expenses.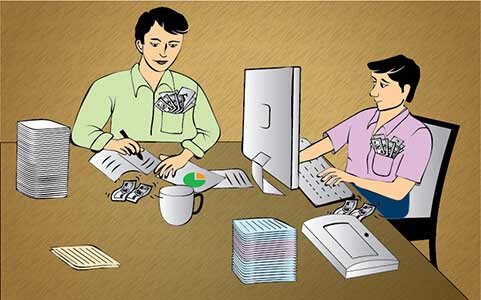 In-house data entry teams are expensive
Next comes in is the cost incurred during the process of correction of errors committed while entering data. Such errors are time-intensive, and at times are practically impossible to track each of them, though they are impacting the quality of the entire database. Third party best data entry solution providers from India are known for reducing administrative burdens & operational costs up to 40%, and also offer free trial or pilot project to their clients for a head start.
Final Word
Two facts are to be accepted; one that data entry is necessary for every company and second, it is prone to errors. Data entry processes have issues of its own kind which only best data entry providers can comprehend, whether they are in the data modeling stage or, they are the errors while inputting data. Data entry service providers have the experience, insights and robust data entry workflow in place to help enterprises take corrective steps to resolve such challenges.
Don't wait till you face any of these problems of handling data entry, which is taking up a lot of your productive time and you are not able to pay adequate attention to your core business operations. Instead, opt for outsourcing as a proven way of efficiently managing data entry tasks without errors and that too at really cost effective rates.