Data Entry Standards for Successful Organizational Data Management Efforts
March 15th, 2017 | Data Entry | Pritesh Chauhan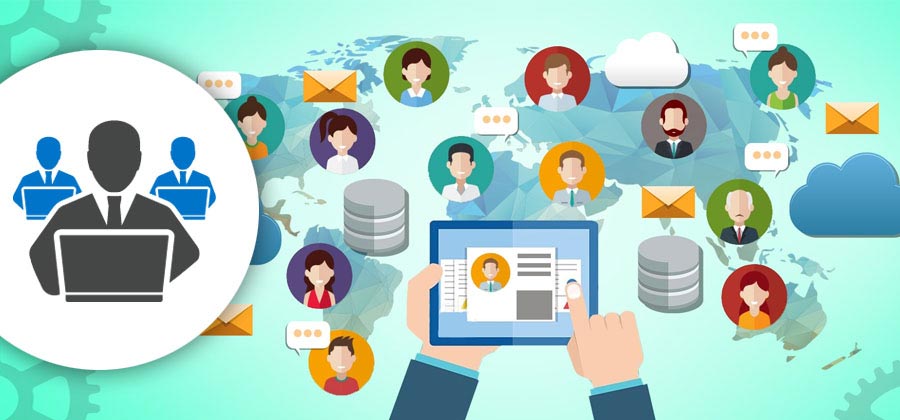 Accuracy in data entry is known to be the prime attributor to organizational data quality. Correct data is so very critical to the success of the business starting from CRM implementation to strategic decision making. Errors in data can be catastrophic and have the potential to affect the company's business bottom line. Hence, accurate data entry is vital to the success of a company or organization's data management efforts; belonging to eCommerce, media and entertainment, banking and finance, medical and healthcare, insurance, hospitality, transportation and logistics industries.
One more thing that we would want to draw everyone's attention is that there is no point in wasting time and energy in detecting data entry errors upon reaching the stage of data processing, when it has already caused the damage it had to. It is better to adhere to data entry standards and guidelines which would help tracking errors and rectify them as and when they occur. Expert online and offline data entry service providers, delivering image entry and data typing services, would certainly ensure adherence to data entry standards to help data management efforts of their clients – succeed.
Enlisted are the data entry standards to be considered; to start with and so that everyone understands – we have included only the data entry of name, address and telephone numbers. It might not be a perfect match for needs of your business, but this would certainly help in identifying the dos and don'ts for quality data entry.
1. Name
Check if the name already exists in the file before making a new entry
No abbreviations allowed, unless requested by the client
If abbreviations are acceptable, then not to put spaces between the letters
Including country / city at end – University (USA), Medical Journal (Australia), Checks (Italy)
Beware of spaces, hyphens, etc.
Beware of case (e.g. dataentryindia and not DataEntryIndia)
Beware of misspelling / typing errors
Entering precise company name from business cards or stationery, where ever possible
2. Address
Correct City, State and Country, use of drop down list if available
Correct postal address
City names should be entered in the national language i.e., Munchen not Munich
3. Telephone numbers – New and updated
+COUNTRY_CODE (FULL_AREA_CODE) MAIN_NUMBER. COUNTRY_CODE is important to ensure dialing from international locations succeeds.
FULL_AREA_CODE must include the leading zero (0), if applicable, even though you are also specifying the Country Code
MAIN_NUMBER can *optionally* contain separators (such as dashes "-") but it is not necessary
Extension numbers *can* be included after the main number (such as "ext. 111" or "x111")
Examples of data entry of telephone numbers done correctly:

+91-794-000-3000
+1 (408) 338-8047
Double key entry verification has proved its worth as one of the most reliable methods to increase data accuracy. Widely known as two-pass verification, it is really useful for the correction of random and miskeyed strokes.
Conclusion
Established procedural rules for data entry professionals are mandatory to be followed and if not, they should be made aware of these standards. These standards can be outlined during training sessions, and most of the outsourced data entry service providers have them documented and available for all to refer back to at any time.
Identifying an individual to be the data steward to ensure that the data entry standards are maintained – always, proved really helpful. This can be backed up with multi-layered quality check processes.
There are companies who might say that their CRM system is already in place, but they need to understand that the success of their CRM system will be enhanced only if the customer data is served to it in the best of its form. Even if the CRM is serving business purposes, there might be efforts that will be required to get organizational data in an efficient format, which can yield results in terms of enhanced performance and cost savings.