Outsourced Invoice Processing should be your Company's Next Innovative Goal
February 21st, 2017 | Data Processing | Pritesh Chauhan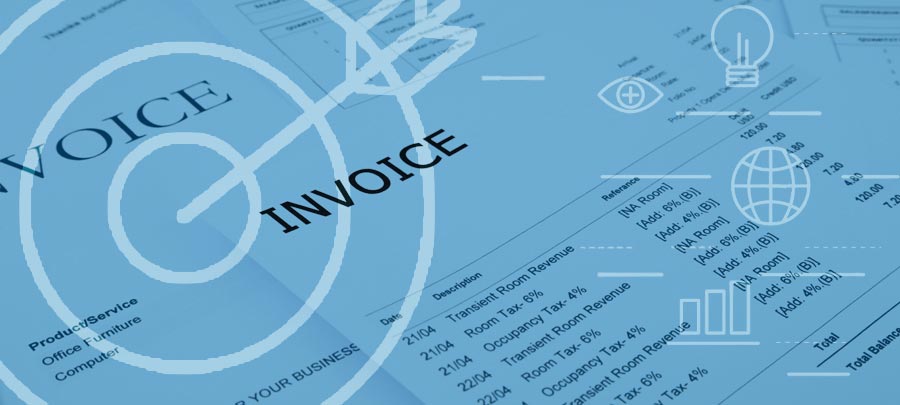 Companies and organizations, big or small, from varied industries including retail/ecommerce, oil & energy, travel & tourism, manufacturing, transportation and logistics, food & beverages, have been functioning on basis of well-designed processes, including invoice processing; which helped them succeed through decades.
Globalization and the changing periphery of international trade patterns have ominously impacted these industries. And the flip side of the scenario is that on one hand where these changes have presented opportunities, on other hand have handed over some challenges too. It is time these organizations or their c-suite panels, assess to realize that the benefits of those conventional processes, especially the invoice processing practices; are far outweighed by the benefits that expert invoice management has to offer.
The best way to start with identifying the benefits of outsourced invoice processing is by comparing the activities of how actually a conventional invoice processing usually works. Though it may vary from organization to organization.
Enlisted is the summary of how usually in-house invoice processing is handled:
Hard copy/printed invoices from vendors are received through mail to company's mailroom or accounts payable department to be opened, flattened and stamped a receive data onto it.
The accounts payable team member pushes his/her way out to purchase order files to compare the invoice, and find a match to it. Upon non receipt of a matching purchase order, he/she will keep a copy of that invoice for further reference, and send the invoice to the designated departmental head for approval. Upon receiving the approved invoice, accounts payable will stack it for data entry, the next step.
Invoices that found a match with the purchase orders then are entered into the accounting software or an ERP system.
Matching invoices are sent to senior management for final checks, authorization and for inclusion in the check run, and duplicate invoices are sent to departmental heads for scrutiny.
Approved invoices are then sent for checks to be printed, followed with the lengthy and tedious process of folding the checks, putting them in envelopes that are then sealed, stamped and mailed to respective vendors.
Make outsourcing invoice processing, your company's innovative goal to gain instantaneous benefits:
Upon outsourcing invoice processing, the very first benefit that companies notice is the huge amount of time saved. In the aforementioned list of activities, first three action items might not be too eye catchy, however; if time saved due to outsourced invoice process, as against in-house, is considered – it is a humongous benefit to the company. Enlisted are some action items of a typical outsourced invoice processing workflow:
As against manually stacking up hard copy of invoices for processing, your in-house team can just scan invoices and send it to outsourced invoice processing solution expert, an integral part of the entire system, i.e. invoice consolidation.
Irrespective of the layout of the invoice, outsourced invoice processing specialists are apt at vendor identification backed up with content analysis and recognition, which works to the benefit of any organization who have that innovative goal of outsourcing invoice processing on their task list.
Extraction of details or information from those scanned images, the next step in setting up your accounts payable process, I.e. invoice details verification, is what these third party experts will do for you.
If you as an organization are dealing with vendors with innovative goals in mind, they too can send across digital invoices to these service providers, which will eliminate the time consumed in closing it further, i.e. invoice submission.
As against manual comparison of invoices in form of hard copies with purchase orders, because they are already been updated in your system by these offshore service providers, it will happen instantly on its own. If in case both do not match, the system would forward the invoice to the concerned departmental head for approval, I.e. matching purchase orders to invoices & validating data for the correct code, value etc.
Senior manager or a particular department is required to approve the invoice payment for the one which has no purchase order. It is an intimidating task to review a stack of paper at a go, especially when based on that review payments will be disbursed to the vendors. Also there are chances that the manager is traveling on regular basis; bringing at the table a completely new set of challenges.
However; an outsourced invoice processing brings about a 3600 change in the entire process. Now the departmental head or the manager receives matched invoices in a digital format, irrespective whether they are in office or not. This will enable a faster and streamlined invoice approval process.
Outsourced invoice processing eliminates the manual labor and helps to save a great deal of money on company resources, paper processing and postage – isn't it? And this is not all.
The benefits of outsourced invoice processing will keep flowing in form of:
No paper storage space required, thereby rescuing additional office space for other meaningful purpose.
Savings on payments made due to early pay discounts and avoiding late fees, virtually for every payment.
Frauds are eliminated due to enhanced security.
Increase in planning capabilities.
Conclusion:
It is high time; invoice processing is outsourced to experts equipped with infrastructure, tools, technologies and experienced invoice processing experts, to attain aforementioned benefits. Their invoice processing workflows are designed and support web based invoice approval procedure, enabling organizations to process purchase invoices, across receipts to payments, efficiently and effectively.
There are c-suite professionals who are of the opinion that outsourcing invoice processing worked out to be one of the most cost-effective and feasible solutions for their organization; in addressing the challenge of digital information overload & helped them leverage their financial health & organizational reputation.